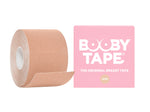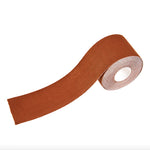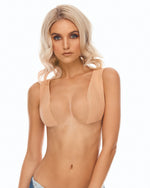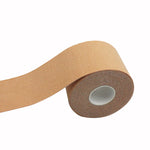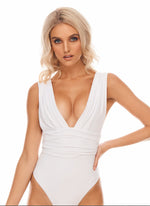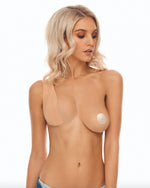 Booby Tape
Regular Price

$29.00

Sale Price

$29.00

Regular Price

Unit Price

per
Have you ever found the cutest outfit but couldn't find a bra that worked? Have you bought a product that claimed to give you a breast lift but found there was no support? Booby Tape is the answer!
• Lifts any size bust
• Latex free
5 metre roll will last multiple uses
• Wear outfits you couldn't wear before because you can now go braless
• Nude is perfect underneath coloured clothing
• Cut your own tape length to suit your unique figure
WHAT IS BOOBY TAPE?
Booby Tape is the Original Breast Lift Tape designed to lift the breasts in a desirable position underneath clothing and enhance cleavage.

HOW DOES IT WORK?
When the breast is placed in the desired position Booby Tape can create cleavage to the breast as well as creating support underneath clothing so that you do not have to wear a bra which will allow the breasts to be lifted which has the same elasticity as your skin. Booby Tape is strong enough to support your breasts and move in a natural way perfect underneath tricky clothing items.

HOW IS BOOBY TAPE DIFFERENT TO OTHER TAPES?
Booby Tape is the Original Breast Lift Tape. For many years, celebrities have been taping their breasts with the likes of masking tape and duct tape. These tapes are painful to remove and lack the strength of Booby Tape. Booby Tape is designed to be friendly on skin, and has the strength to hold up the heaviest of breasts.

The secret with Booby Tape is all in the adhesive! It's formulated to hold the heaviest of breasts with a super strong grip!

HOW IS BOOBY TAPE DIFFERENT TO OTHER BREAST LIFT PRODUCTS?
The key feature of Booby Tape is that it comes in a roll and you can cut your own length according to measure to minimise wastage. Have you noticed other products on the market claiming to lift breasts but do not actually hold the breasts sufficiently? Booby Tape has the strength to hold breasts and the longevity to last 6 hours.

ARE NIPPLE COVERS ESSENTIAL?
We recommend using nipple covers before applying Booby Tape as an extra precaution to sensitive nipples.

HOW LONG WILL A ROLL LAST?
A Booby Tape roll is 5 metres long! It will depend on the size of your breasts. If you have a larger breast you will require more Booby Tape to hold your breasts in the desired position. For smaller breasts, or breasts wanting to create cleavage you may find that you require less tape than a larger bust.

On average you may get 5 to 15 applications of Booby tape depending on breast size.

DO I NEED TO PREP MY SKIN BEFORE USE?
We recommend that there are no moisturisers, oils or any products on the skin before applying Booby Tape.

IS BOOBY TAPE HYPOALLERGENIC?
Yes, Booby Tape is hypoallergenic. There is no latex or zinc oxide in Booby Tape. Booby Tape is made from a combination of cotton and nylon and the adhesive is acrylic. We recommend anyone who has a history of skin irritation with tape to try a test patch. To do this apply a small piece of tape to an area of skin near where you wish to apply the tape. Leave for 24 hours to ensure there is no reaction.

We Recommend Hand Washing
Use delicate washing powder or liquid, don't add softener or bleach

Soak bras for 3-5 minutes in cold water (max. 30°), and rinse

Gently press to squeeze out water, do not wring or twist

Avoid folding moulded cups, padded, or t-shirt bras

Lay flat on rack or towel to air dry
But if you must machine wash:
Attach back hooks together to avoid snagging

Use a bra bather or washbag on cool, gentle cycle (max. 30°)

Wash bras of a similar colour and fabric together

Remove promptly and lay flat on a rack or towel to air dry

No tumble dry! (It makes us cry)
The first step is to put your bra on properly.
Place your arms through the straps and position the straps on your shoulders.

Lean forward and let your breasts naturally fall into the cups.

Fasten the hook at the position that is most comfortable preferably in the middle hook position. This will allow you room to loosen and/or tighten the band slightly with minor weight fluctuations.

 

Position and adjust the back panel by pulling the back panel downwards until the back of your bra is level with the front. Your nipple should sit halfway between your shoulder and elbow.
Then, follow our four-step process to find the bra that fits you right and feels fantastic. You know your bra is fitting you properly when:
The back panel of the bra is level with the front, and doesn't ride up above the clasps.

The cups hold the breasts fully, with no extra space and a smooth transition between the cup and your breast.

The piece between the breasts lays flat against your chest, holding your bra snugly in place.

(Not against the breasts. If the front piece does not sit snugly against your rib cage try a smaller band size. If the front or back clasps are pinching, try a larger band size.

Adjust the straps so that they sit snugly on your shoulder, neither so tight that they pinch or mark your flesh nor so loose that they slide off the shoulder.